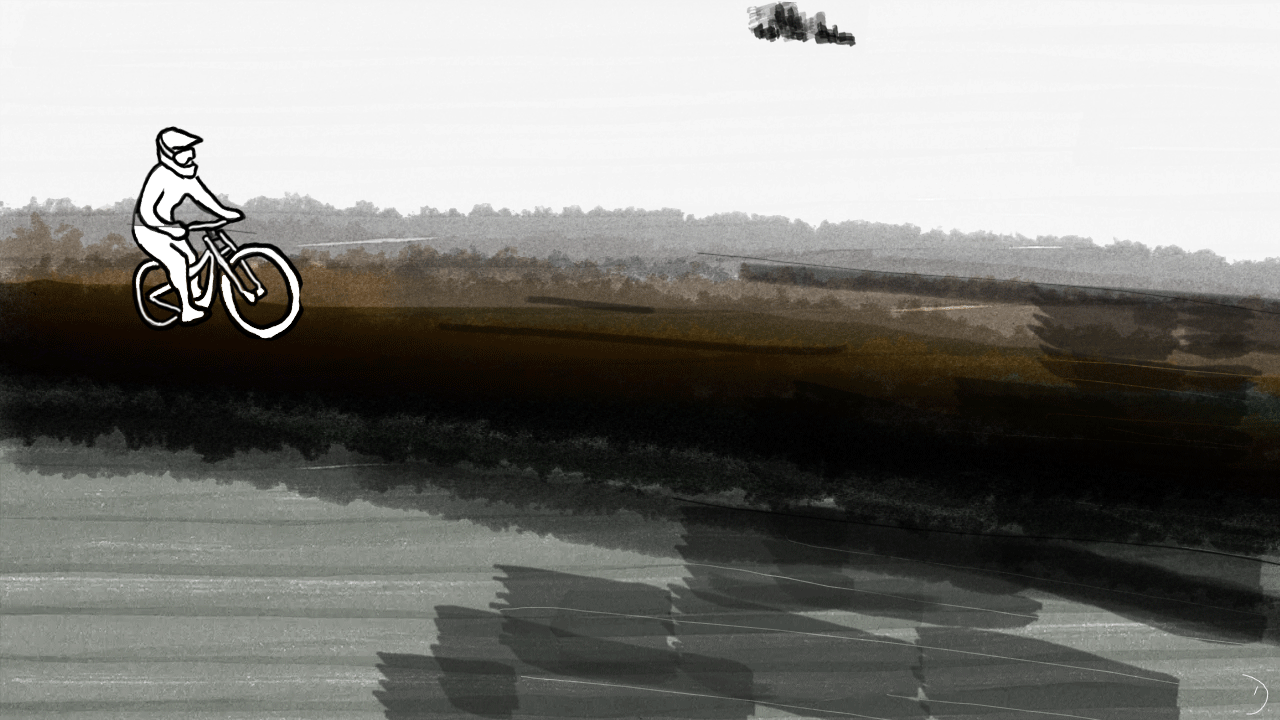 Tricky one, used a lot of brush strokes and objects to give the sense of motion.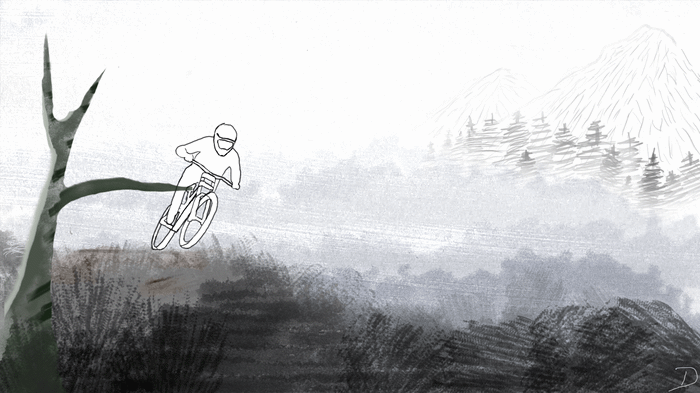 Added some shading and texture. Lots of big brushes and layers.
As much as I love frame by frame animation, it is very time consuming. So I've gone back to After Effects, to mess around with the puppet tool again.